Fashion Storage
UOVO Fashion has the ideal conditions to store fashion collections from personal wardrobes to legacy brand archives. Our storage facilities are temperature-controlled, air-purified, and monitored to ensure the long-term preservation of textiles, garments, footwear, and accessories, as well as the prevention of material damage from pests.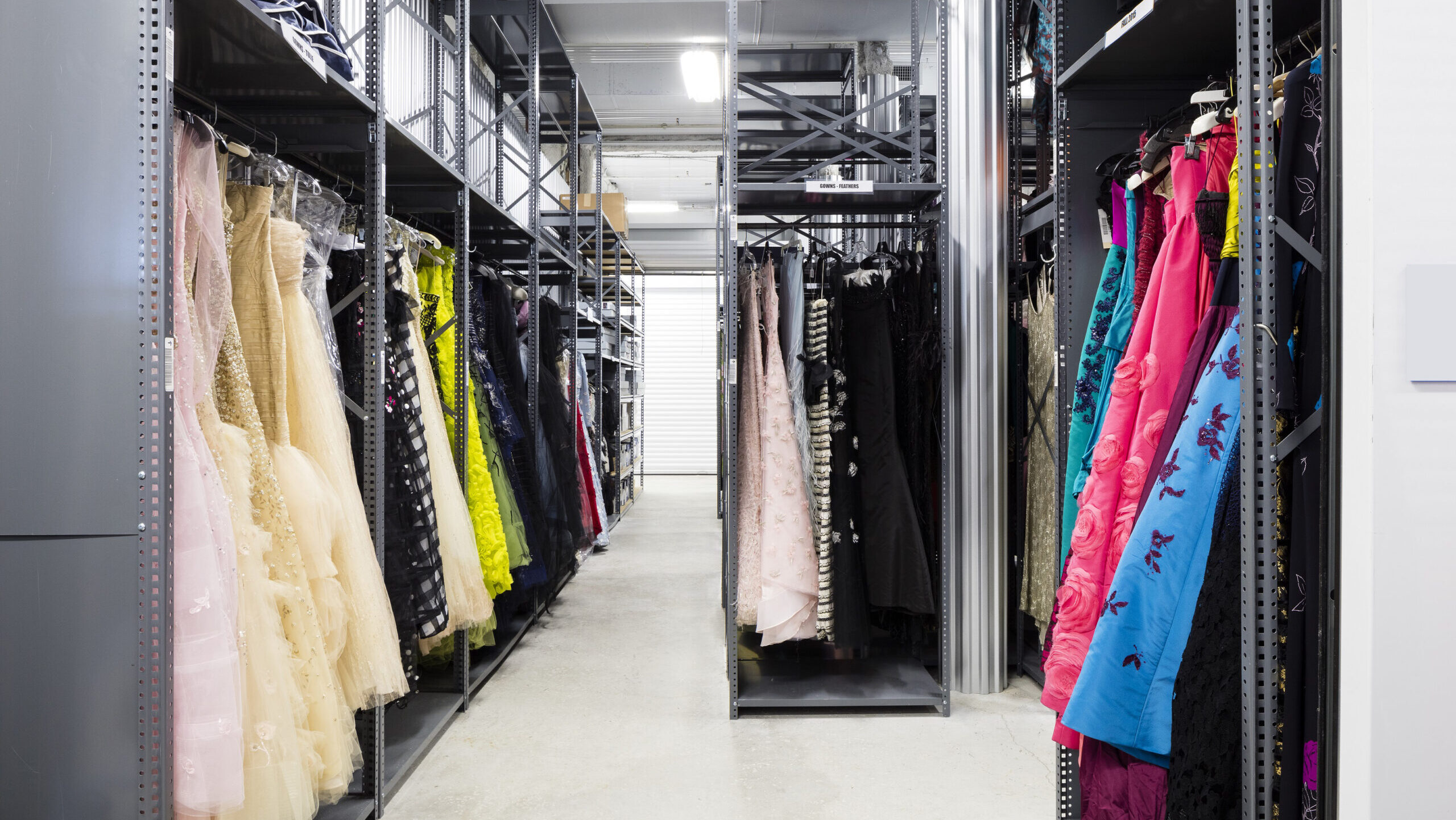 The UOVO Advantage
UOVO's wardrobe storage facilities are designed to remain climate-controlled and secure to ensure the preservation of fashion collections. Our facilities provide 24/7 video monitoring and motion detection. Our expert team is trained to identify fiber-eating pests and pest residue on all items brought into our facilities. We also offer Optional Loss Protection to protect  garments against loss or damage while they are in our hands.
Whether you're seeking out storage for your most beloved items of clothing, in need of organizational assistance, or looking to preserve your brand's legacy, UOVO Fashion offers a full suite of services customized to your needs.
SEASONAL WARDROBE STORAGE

Utilize UOVO's facilities as your endless closet for off-season clothing storage. We provide seasonal storage options and wardrobe switchouts, giving you space and helping to keep your closet organized year-round. Clients receive complimentary pickup and delivery for a seasonal storage switch twice per year.

FASHION ARCHIVING SOLUTIONS

Ideal for designers and brands, UOVO is uniquely equipped to handle fashion archives. Our expert team of highly trained fashion scholars and archivists can manage collections of all sizes and at any scale. Each item is meticulously inspected, cataloged, photographed, and packed to ensure the highest level of preservation. Let UOVO function as your full-time archivist or as an extension of your in-house team.

WEDDING WARDROBE STORAGE

Preserve your cherished wedding garments with our premier wedding wardrobe storage. Our state-of-the-art facilities ensure treasured pieces remain in pristine condition while our concierge services provide effortless access and maintenance tailored to your needs.
Testimonials
THE NEW YORK TIMES

"In addition to specialized materials and climate control, the storage process at UOVO includes creating a digital archive through which pieces can be viewed on a computer and delivered with a few clicks of a mouse."

GOTHAM

"Thank goodness for UOVO Fashion, which brings new meaning to the word storage."

VANITY FAIR

"UOVO Fashion caters to those with extensive seasonal wardrobes by photographing and cataloging clothing onto its website – lest you forget where those springtime open-toed Jimmy Choos went. And in case you desperately need your fur back, they'll deliver it."

SUPERMODEL & ENTREPRENEUR, IMAN

"UOVO houses all my clothes. I call and tell them, 'That bag with that dress,' and they deliver it that day."