Art Storage
With more than one million square feet of dedicated art storage space across 11 locations, UOVO offers custom art storage solutions for the care and preservation of fine art, decorative art, interior design, archives, and more.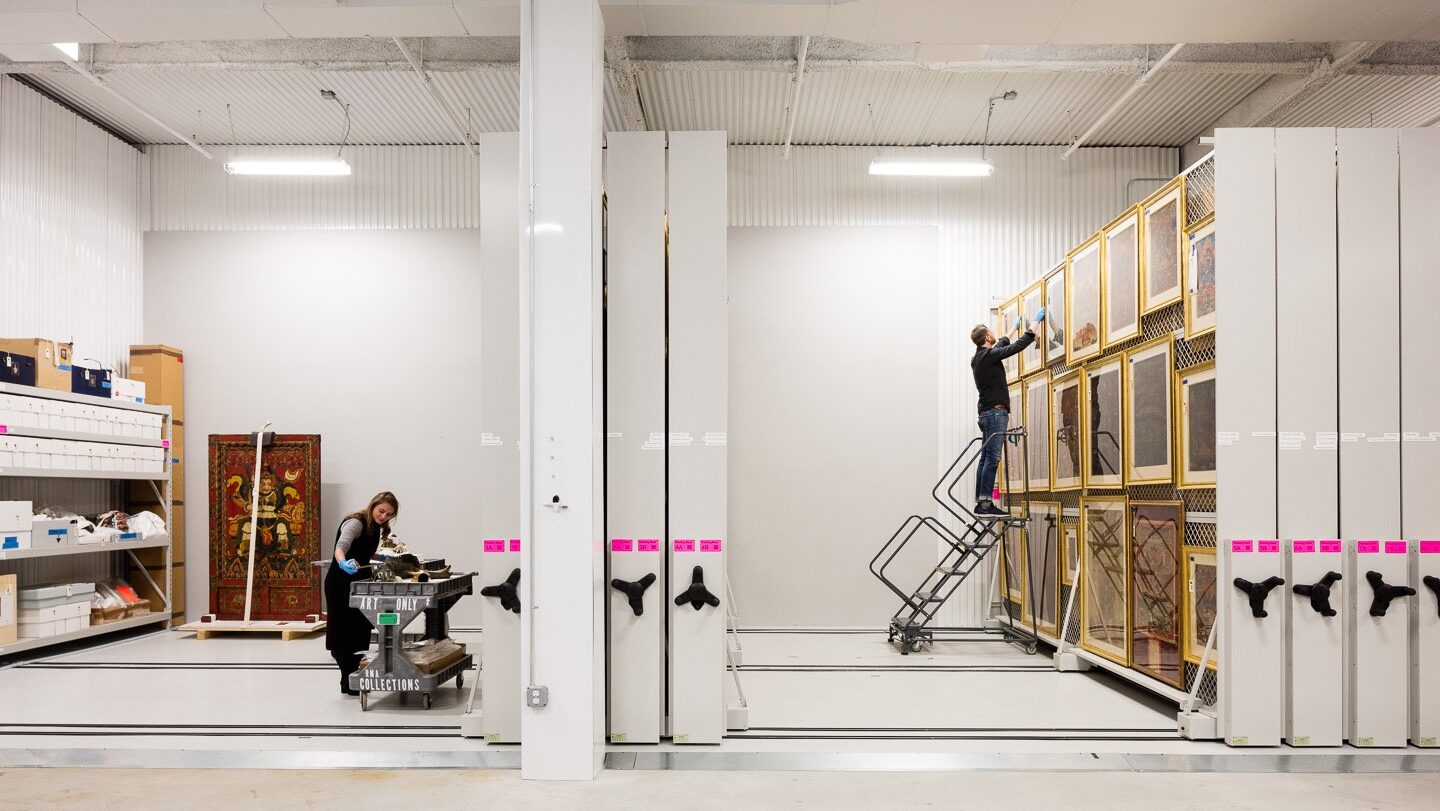 THE UOVO ADVANTAGE
At UOVO, we treasure the art of collecting and offer the finest art storage. We serve both seasoned private collectors and those embarking on their art acquisition journey, as well as galleries, artists and artist estates, foundations, regional museums, and global institutions. Our art handlers and art world professionals bring years of knowledge and expertise to the care and storage of exceptional collections. We take the utmost pride in continuously refining our state-of-the-art, climate-controlled facilities and digital inventory systems that offer complete security while being customizable to clients' personal requirements. Whether you seek a bespoke private room or our more flexible concierge storage, explore the options best suited to your needs.
PRIVATE ROOMS

Ideal for clients who prefer direct and frequent access to their works, our bespoke private storage rooms start as small as 50 square feet and are tailored to each client's specific needs. Clients partner with our in-house designer to configure a customized plan with racking, lighting, flooring, and climate conditions best suited to their collection, which they can search, view and manage via their digital Client Portal.

CONCIERGE STORAGE

Concierge storage is a more cost-effective option for clients with fluctuating inventory or temporary storage needs. Concierge storage is exclusively accessed and managed by our expert technical team and tracked using UOVO's proprietary digital inventory management system.

CLIMATE

Our locations maintain optimal climate conditions with temperature and humidity control. We know that each collection has its own requirements, which is why we have developed sensitive climate options across our locations to allow for customization. Cold storage and other specialized climate options are available upon request.