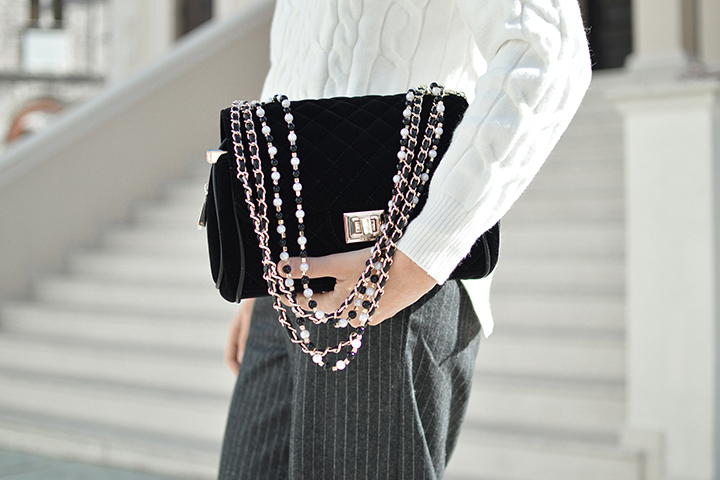 Best Practices for Storing Luxury Handbagsest Practices for Storing Luxury Handbags: Tips and Tricks from Fashion Experts
Luxury handbags are an investment, so storing them properly to avoid damage is essential. Follow these simple handbag storage ideas and tips.
Empty it thoroughly. Make sure your handbags are completely empty of their contents before storing them.
Clean. Before putting your handbag away, follow the directions for giving it a good cleaning to remove any oils or dirt that have accumulated. Many bags come with their own cleaning kits, but if not, you can look up the type of material your bag is made of and follow the directions for cleaning it.
Maintain shape. One of the worst things that happens to bags over time is that they lose their shape. To avoid this problem, make sure your handbag storage area doesn't require the bags to be smashed. Also, fill the bags with bubble wrap, tissue or bag inserts to keep them from caving in.
Protect straps. Add tissue to chain straps or any adornments to prevent them from getting scratched. Tuck any straps inside the purse, or disconnect them and put them inside if that's possible.
Cover. Many designer bags come with dust bags for storage. Use those or other purchased bags or pillowcases to protect your bags while they're in your closet. This will keep dust and mold from damaging the bags. If you use your own bags, make sure they're white or cream to avoid any dyes getting onto the bags. If you have a lot of bags, you can label the outer bags with a picture of the bag inside or the name of it.
Put them upright. Store purses upright to help them maintain their shape. Clutches should lie flat. If you decide to hang them, make sure to hang them from hooks attached to the dust bags so as not to stretch out the handles.
Combat humidity. If you're storing your handbags in a humid climate, consider using a dehumidifier or purchasing silicon gel packets to put inside the purses.
Tips on preserving handbags
Extend the life of your handbags by taking care of them when you use them. Follow these tips:
Watch out for hand sanitizer. While it's a popular item to store in handbags, its alcohol can remove the bag's color and leave stains. If you must store hand sanitizer in your purse, make sure it's properly closed and sealed in a plastic bag.
Consider other handbag contents. In addition to sanitizer, pens, makeup, snacks and other items can damage your bag if spilled. You can use interior zip-top pouches to store these things in your purse. That way, they won't damage it if they spill or rub off.
Invest in a handbag hook. That way, you can hang your bag from the end of a table at a restaurant instead of placing it on the floor or draping it across the back of a chair, which could contain dirt and oil that could damage your bag.
Watch out for dye. A light-colored handbag could become discolored if it brushes against dark-colored jeans.
Use a scarf on your bag's handles to protect them from the oils and dirt on your hands when you carry it.
UOVO Fashion Services
Remember that you don't have to keep all your luxury handbags in your everyday closet. UOVO can provide secure storage that protects them from temperature changes, insects, impurities in the air and theft. You may have seasonal bags you'd like to store offsite, or bags you typically use in a second home or on vacation that we can keep for you and deliver when you need them. Contact us today to find out more!