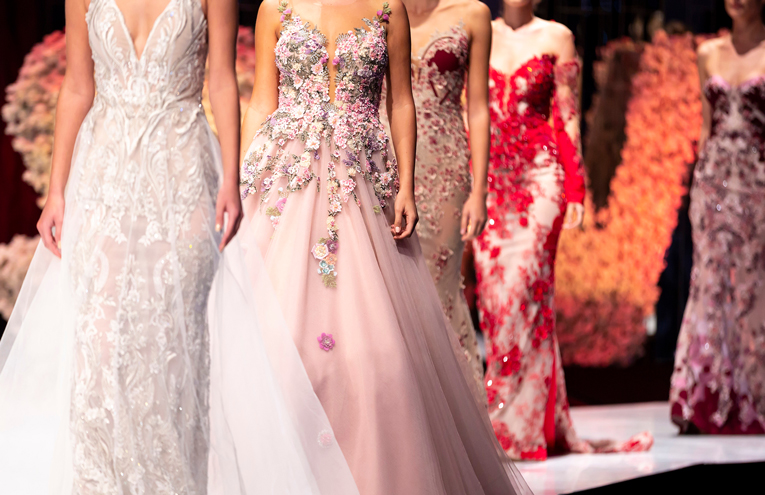 The Art of Collecting Vintage Ball Gowns: Tips for Building a Unique and Valuable Collection
Vintage clothing refers to garments made between 20 and 100 years ago, whereas antique clothing is typically more than 100 years old, and retro clothing may be created in a vintage style but produced in the last 20 years.
Although the term "ball gown" evokes an image of a garment with a tightly fitted bodice and waist with a flared skirt, vintage ball gowns can include a wide range of styles that have been popular over the years. These include tighter-fitting mermaid and sheath gowns, as well as empire style gowns with high waistlines.
Sourcing vintage ball gowns
Building a collection of unique vintage ball gowns takes patience and time, but it can be fun, too! You can find vintage clothing through:
Thrift shops
Auctions
Estate sales
Online marketplaces and classified advertisements
Consignment shops
Flea markets
Wholesalers
Other collectors
As you can see, you have to cast a wide net to find unique gowns and build your collection. Some tips for scoring unique finds include:
Visit stores and sales often, and on the right days. Find out when shops get new items, and visit them for the best deals and selection.
Know what you're looking for. As you build your collection, you'll develop an eye for the types of dresses you want to add to your collection. Keep a descriptive list of items you want, or characteristics of dresses you want to purchase.
Do your homework. Inspect all items carefully before buying them. Search out stains and other damage. These might not prevent you from purchasing them, as they might be minor enough to overlook or easy enough to repair, but at least you'll know what you're getting and be able to negotiate on price.
Work with a partner who knows what you're looking for and can alert you about unique dresses as they become available.
Repair and cleaning
Chances are, you'll need to repair items from time to time, and you will probably need to wash them, especially if you find stains. If you're handy with a sewing machine, have at the repairs yourself, but if not, work with a reputable tailor, preferably one with experience repairing vintage clothing.
Be sure to read all labels and follow directions if you plan on washing items yourself. Otherwise, find a good professional cleaner who can help you with this.
It's a good idea to invest in a clothing steamer to help you remove any wrinkles or creases in the fabric. A steamer can also help remove any odors clinging to the fabric.
Inventory and storage
Develop a system for knowing exactly which pieces you have, especially if you choose to sell items frequently. You'll also need to store your pieces carefully to avoid any damage from light, insects and other pests, humidity, temperature changes and distortion.
An easy way to tackle both inventory and storage is to work with a professional wardrobe storage service like UOVO. We offer museum-quality storage facilities in a secure, temperature-controlled environment that keep your pieces in pristine condition. We also offer a first-of-its-kind digital closet to view and manage your wardrobe. The MyCloset app gives you a private lookbook that can house details like when and where the item was purchased, when it was made, when it was last worn, what it's worth and more.
We hope you'll trust your vintage collection clothing to UOVO. Contact us today to learn more about our services.