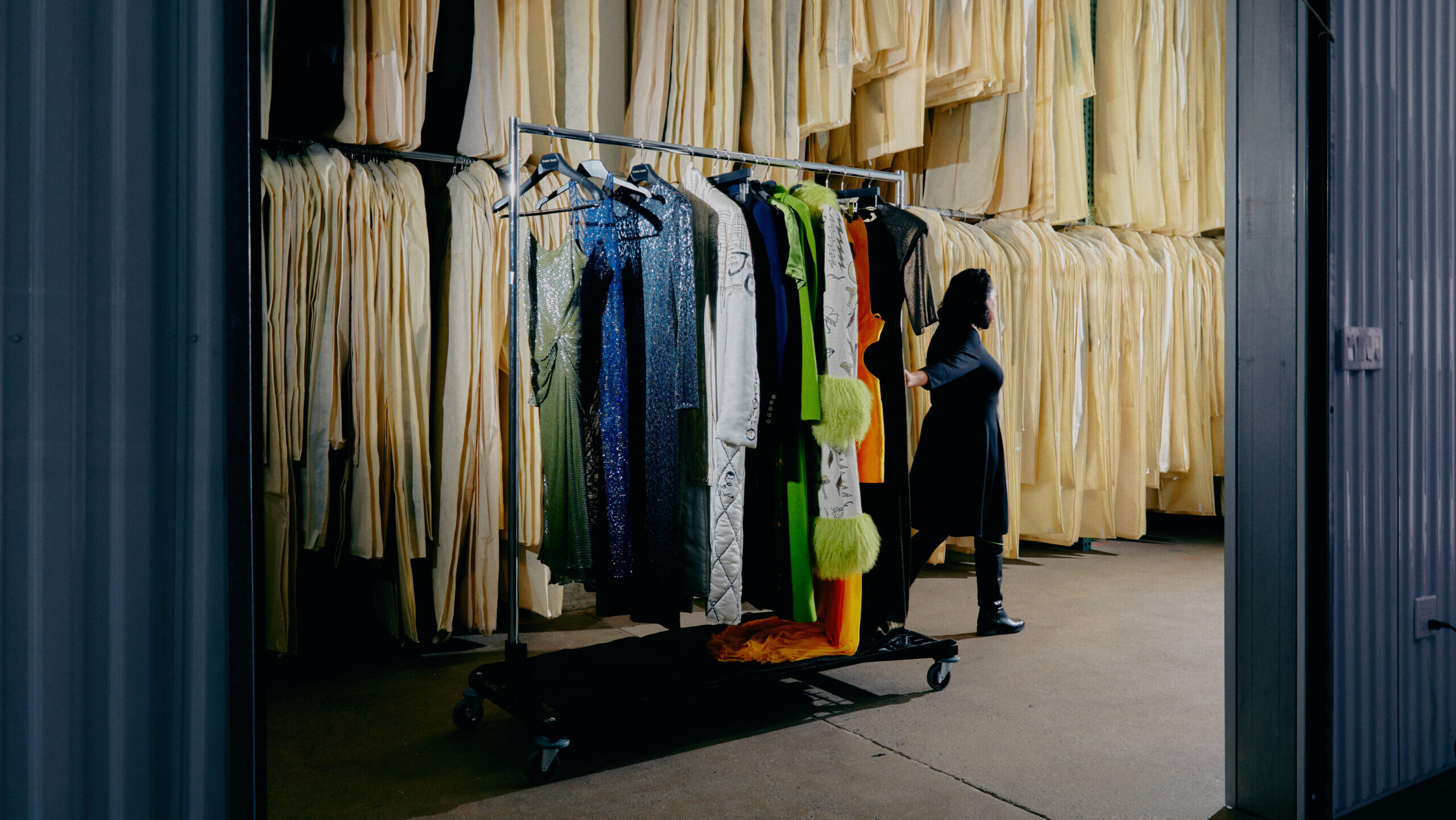 The concept of museum-worthy clothes is arguably as old as museums themselves. But only in modern history did blockbuster fashion exhibits really take off. [. . .] Matthew Yokobosky, the senior curator of fashion and material culture at the Brooklyn Museum, which over the past two years has staged exhibits on the designers Christian Dior, Thierry Mugler and Virgil Abloh, said the interest in seeing clothes on display has risen as "the occasions for getting dressed up have diminished."
Preserving collections for posterity has not always been a priority in the fashion industry, which is focused heavily on the future (by the time that most brands' spring clothes are released, they are already showing pieces for fall). "I remember having a conversation with Valentino," Mr. Yokobosky recalled, referring to the Italian fashion designer who started his namesake label in 1960. "He said, 'We weren't thinking exhibition, we were trying to sell dresses.'"
Lately, though, Mr. Yokobosky said more designers are thinking about how to care for their pieces after they are sent down a runway. "In the last 10 to 15 years," he said, people have realized that those pieces "are valuable and could make for an exhibition."
For some American brands, the answer is to send garments to Garde Robe by Uovo. It was formed in 2021 after UOVO, an art-storage company, acquired Garde Robe, a high-end clothing storage business.
Before the acquisition, Uovo worked with a handful of brands, including Calvin Klein, Tommy Hilfiger, Thom Browne and Oscar de la Renta. Absorbing Garde Robe brought about 20 others, including Carolina Herrera and Jason Wu. Brennan Lowery, the general manager at Garde Robe by UOVO, is hungry for more.
"I want every single American designer to store here," said Ms. Lowery, 42.
Read more in The New York Times.