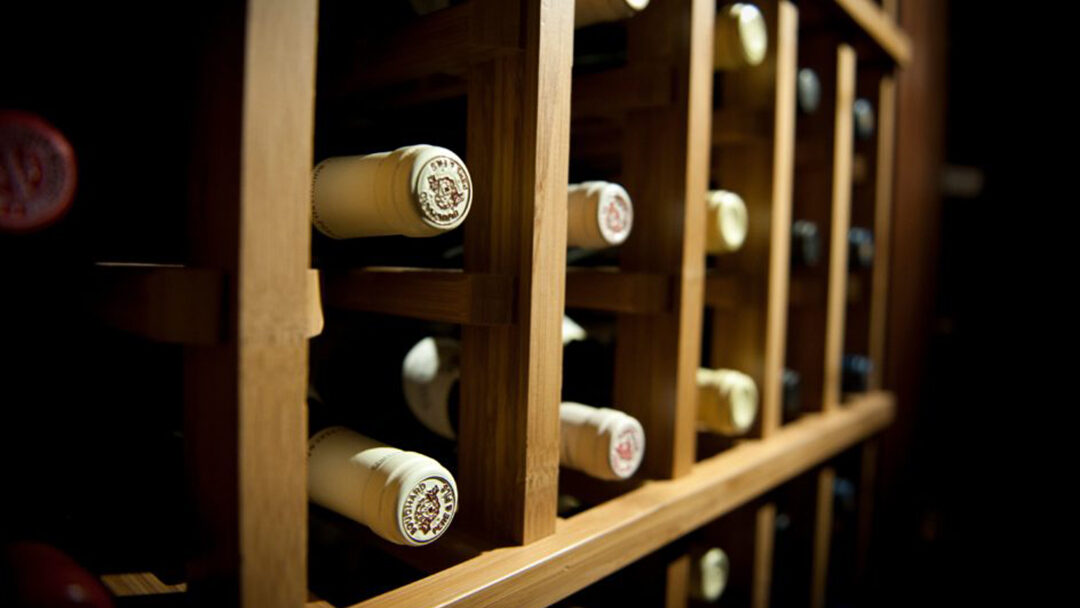 UOVO Acquires Majority Stake in Domaine, the Premier Storage, Advisory and Logistical Firm for Wine Connoisseurs in the U.S.
UOVO, the leading storage and logistics provider for art and fashion collections, is pleased to announce its acquisition of a majority stake in Domaine. Established in St. Louis, Missouri in 2003, Domaine is widely recognized as the premier wine services firm for serious collectors. The addition of Domaine to UOVO's portfolio of dedicated art and fashion verticals amplifies and expands its suite of bespoke services and resources available to clients spanning all three categories. By acquiring Domaine as well as last year's acquisition of Garde Robe, UOVO is uniquely equipped to manage a diverse array of assets with expertise and flexibility across art, fashion, and wine.
Founded by real estate professionals and art collectors, UOVO has elevated art storage beyond the utilitarian to create a unique experience on par with elite hospitality. Its 13 state-of-the-art facilities are specifically designed for climate-controlled storage, preservation, shipping, installation, private viewing rooms, archiving, cataloging, conservation, and project management. The full breadth of UOVO's resources—physical and digital—will be merged with Domaine's existing network of facilities and staff to offer all clients a new and enhanced level of service.
In tandem with UOVO's acquisition of Domaine, Katherine Lazar, the company's COO and Co-Owner since 2008, will take on the new role of CEO. "With UOVO's partnership," Lazar says, "We've found a genuine steward of Domaine to carry forward the organization and culture we've built over two decades. We're now able and eager to quickly bring our services to new cities across the country. We'll also be able to serve our existing clients at an even higher level and continue to innovate ways to serve wine collectors everywhere."
"It is with great enthusiasm that we welcome Katherine and the Domaine team to UOVO," says Nick Coslov, UOVO's Co-Founder and member of its Board of Directors. "We are excited to add Domaine to our already best in class art and fashion divisions and believe there are significant synergies between these three business verticals.   We look forward to combining Domaine's expertise with UOVO's to create a new standard of service."
The integration of Domaine's exceptional knowledge of wine is emblematic of UOVO's ambition to continually evolve its services and locations to meet clients' ever-growing needs.
About UOVO
UOVO is more than just storage. It goes beyond the utilitarian to create a unique experience on par with elite hospitality. Operating at a concierge level, UOVO offers comprehensive stewardship of both world class commercial and personal collections state-of-the-art facilities across the U.S. Spanning three dedicated verticals — Art, Fashion and Wine — UOVO is specifically equipped to manage a diverse array of highly valued inventory. Our suite of services includes maintenance, preservation, archiving, cataloging, shipping, storage and installation, managed through one-to-one personal relationships as well as full digital optimization. UOVO believes in supporting its community through its sustainability program as well as a range of initiatives that invest in next generation artists, designers and vintners.
About Domaine
Domaine, founded in 2003, is the nation's premier provider of comprehensive wine collecting services. Supporting wine collectors in all 50 States and internationally, Domaine's team of industry leading experts provides a wide range of storage, transit, buying, selling, and home cellar organization solutions. Since the 2006 opening of its first state-of-the-art wine storage warehouse in Saint Louis, Domaine has since added five more dedicated storage and hospitality facilities: New Jersey (Domaine New York), Pompano Beach (Domaine Florida), Chicago, Washington DC, and Napa. Domaine also operates an online retail division, Cellar Trading, with a diverse and ever-changing inventory of fine and rare wines and spirits. With UOVO, Domaine's longtime team is excited to further grow and expand its services nationwide.